Serving Raleigh and The Triangle Area
Airport Transportation Services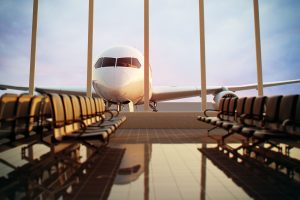 Air travel can often be stressful, but for passengers with special needs, it can be a more challenging experience.
 Wisdom Care Transportation recognizes these challenges and has created an airport transportation service specifically tailored to meet the unique needs of our passengers with disabilities or special requirements.
Why Choose Wisdom Care for Special Needs Airport Transportation?
1. Specialized Training:
All our drivers undergo intensive training focused on understanding the diverse needs of our passengers, ensuring a smooth, compassionate, and professional service.
2. Custom-Designed Vehicles:
Our fleet includes vehicles equipped with wheelchair ramps, enhanced safety features, and comfortable interiors, all designed to make the journey pleasant and comfortable for passengers with special needs.
3. Timely and Considerate Service:
We understand the importance of time, especially when traveling. Our drivers ensure prompt pickups and drop-offs, allowing ample time for check-in, security checks, and boarding.
4. Round-the-Clock Availability:
Air travel doesn't wait, and neither do we. Our services are available 24/7, ensuring availability for all flight times and last-minute changes.
Our Core Offerings:
1. Individual and Group Special Needs Transfers:
Whether traveling alone or with a group, we can accommodate. From individual wheelchairs to multiple passenger needs, our fleet is designed to serve all.
2. Supportive and Empathetic Drivers:
Our drivers aren't just trained; they're empathetic. They're here to support, assist, and ensure that every passenger feels respected and cared for during their journey.
3. Real-Time Monitoring:
We monitor real-time flight timings and airport traffic, ensuring you're always on schedule. This reduces waiting times and ensures timely arrivals and departures.
4. Additional Assistance:
Need help with boarding, luggage, or guidance inside the airport? Inform us ahead of time, and our drivers will be more than happy to assist in any way they can.
Book your special needs airport transportation seamlessly with Wisdom Care. Be it online or via our phone at (919) 825-0902 – our booking system is streamlined and user-friendly. Specify any unique needs or requests, and we'll handle the logistics, ensuring a hassle-free experience.
Wisdom Care Transportation is committed to making air travel accessible and comfortable for everyone, irrespective of their needs. Trust us to provide a punctual, reliable, and, most importantly, empathetic service. For inquiries, bookings, or any special requests, please contact us. Your journey matters to us, and we're here to make it as smooth as possible.