Chemotherapy Transportation
Serving Raleigh and The Triangle Area
Chemotherapy Transportation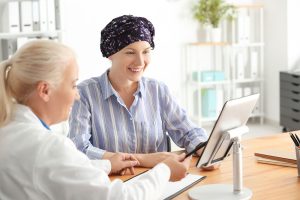 Chemotherapy is a crucial phase of treatment for many cancer patients, and Wisdom Care Transportation recognizes the unique care and attention required during this time. Our specialized Chemotherapy Transportation services in Raleigh and the Durham area are designed to make your journey to and from treatments as stress-free as possible.
When you're scheduled for chemotherapy, we prioritize your comfort and safety, providing timely transportation to your medical center. Our trained drivers and support staff understand the physical and emotional sensitivities associated with chemotherapy, ensuring a smooth and empathetic travel experience.
Following chemotherapy treatments, patients often feel fatigued and vulnerable. With Wisdom Care Transportation, you can trust that a gentle and compassionate team will be there to take you home without delay. We'll safely pick you up after your appointment and transport you back to the familiarity and comfort of your home, allowing you to rest and recuperate.
At Wisdom Care Transportation, the well-being of our clients is our highest priority. From our careful driving to our thoughtful service, we strive to offer the best and safest rides to and from your chemotherapy appointments.
We know that every patient's situation is unique, and we tailor our services to fit your specific needs, ensuring a serene and supportive transportation experience. Our commitment to quality care goes beyond the road, extending to every interaction you have with our team.
Do you have questions or require special arrangements for your chemotherapy transportation? Feel free to reach out. We're here to assist you and adapt our services to your particular situation.
Choose Wisdom Care Transportation for your chemotherapy appointments. Let us support your healthcare journey with reliability, empathy, and excellence. Your journey to healing is our shared mission, and we stand by you every step of the way. Trust in Wisdom Care, where your care drives us.
Ready to schedule NEMT transportation?
Contact us or BOOK ONLINE NOW