Nursing Home Transportation
Serving Raleigh and The Triangle Area
Nursing Home Transportation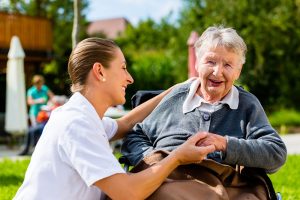 For those in need of professional and compassionate nursing home transportation or senior bus service in Raleigh and the surrounding Triangle area, Wisdom Care Transportation is your dependable partner. Our experienced team understands the unique transportation needs of seniors and is committed to delivering a caring and reliable service.
At Wisdom Care Transportation, we specialize in catering to the group transportation requirements of adult daycare centers. Whether it's regular trips, field excursions, special events, or medical appointments, we offer prompt and trustworthy transportation services designed with seniors in mind.
The safety and well-being of our passengers are our number one priority. To this end, we maintain a rigorous quality control process for our vehicles. Regular checks and vehicular maintenance are conducted to prevent mechanical issues, ensuring a smooth and secure ride for seniors traveling to and from the Adult Day Care Center.
Our drivers and staff are not only trained to operate our well-maintained vehicles but also to offer a respectful and comforting experience to our senior passengers. We know that every ride is more than a trip; it's part of the daily life of those we serve, and we make it our mission to make every journey pleasant and stress-free.
If your Adult Day Care Center needs transportation services for field trips, events, medical appointments, or other group activities, don't hesitate to call us. Wisdom Care Transportation is here to handle all arrangements with expertise and empathy, offering tailored solutions to fit your unique needs.
Choose Wisdom Care Transportation for your nursing home and senior bus services, and take advantage of our commitment to excellence, safety, and compassion. Let us be part of the joy and care you provide to the seniors in your community. Trust in Wisdom Care, where every ride is a journey of respect and comfort.
Ready to schedule NEMT transportation?
Contact us or BOOK ONLINE NOW