Dialysis Appointment Transportation
Serving Raleigh and The Triangle Area
Dialysis Appointment Transportation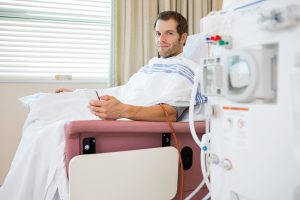 Dialysis treatments are a vital part of many individuals' healthcare routines, and Wisdom Care Transportation understands the unique needs that accompany these appointments. If you're scheduled for dialysis in Raleigh and the surrounding Triangle area, our specialized team is here to ensure you arrive safely at the dialysis center to meet your physicians or therapists on time.
After dialysis treatments, patients often feel vulnerable, making prompt and gentle transportation home a priority. With Wisdom Care Transportation's team, you can immediately return to the comfort of your home without hassles and delays. We're here to safely pick you up after the dialysis appointment and take you home, prioritizing your well-being every step of the way.
Our staff at Wisdom Care Transportation is committed to delivering the best and safest rides to and from your dialysis appointments. We recognize the sensitive conditions that our clients may have, and we tailor our services to provide a smooth and relaxing transportation experience.
From our drivers to our support staff, every member of the Wisdom Care team is trained to understand the intricacies of dialysis transportation. We ensure that your ride with us goes beyond mere conveyance to a thoughtful and caring journey that complements your medical care.
Do you have questions or specific requirements for your dialysis appointment transportation? Let us know. We're here to help, and we stand ready to assist you with personalized care that aligns with your health needs.
Choose Wisdom Care Transportation for your dialysis appointments, and take a step towards a more convenient, compassionate, and worry-free travel experience. Your comfort, safety, and timely treatment are our top priority. Trust in Wisdom Care, where your care is our mission.
Ready to schedule NEMT transportation?
Contact us or BOOK ONLINE NOW